Where Care is a Culture
Since 1992, We have strived to provide the highest quality services at affordable prices for all
At Khetarpal Hospital, we take the concerns of our patients in the highest priority. We have operated as specialists in healthcare for the past three decades and have successfully treated innumerable patients spanning various specialties. We are equipped with the latest diagnostic and therapeutic facilities and have an excellent team of expert and experienced doctors. Here at Khetarpal Hospital, at whatever time you come, you will find hope, help and holistic care. Imparting dedicated care is a culture at Khetarpal Hospital.



In vitro fertilisation (IVF)




THE NUMBERS BEHIND OUR SUCCESS
Laparoscopic Surgeries Performed
WHY CHOOSE KHETARPAL HOSPITAL
NABH Accredited
Operating at the highest benchmarks
24X7 Availability
We are there for your loved ones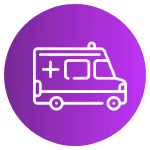 Emergency Services
Always available in your hour of need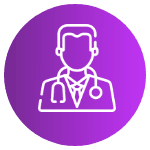 Expert Doctors
Expertise that puts you first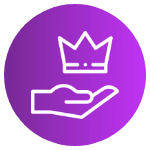 Affordable Treatments
Providing cost-efficient services by prioritizing care
Make an appointment
We will send you a confirmation within 24 hours.
Emergency? Call +1800-116-211
Ambulance
Call our emergency number +011-45515100
to avail Emergency Ambulance Services
X-Ray
We provide Imaging services such
as X-Ray and 3D Ultrasonography
NOTE: We currently do not provide MRI or CT Scan.

Pharmacy
We always keep our patients and their needs first and provide an array of facilities that patients may require during their visit to Khetarpal Hospital such as an In-House Pharmacy delivering complete care for you.

Casualty
Our aim is to provide the highest quality
casualty & emergency services that cater
to provide relief in cases of acute illnesses
or accident cases that require immediate
attention.
Urgent Eye Care
A crucial and unique service provided by
Khetarpal Hospital is an eye care emergency service keeping in mind accident and injury cases that need immediate treatment.
Childbirth
Birth of a child can be a strenuous occasion and unforeseeable circumstances can unhinge all your plans. We provide all emergency childbirth services necessary for safe delivery.
"
I had a great experience with Dr. Smita khetarpal a superb gynae overall did my pregnancy case in a fruitful manner cheers to the same
"
I had a great experience with Dr. Smita khetarpal a superb gynae overall did my pregnancy case in a fruitful manner cheers to the same
"
Blessed to be treated by Dr. Anil . Best experienced in Laparoscopic. Thanks
"
Staff is so nice and cooperative. Dr Anil is so nice nd helpful to patients.
"
Doctor Anil Khetalpal my God Father. Thanks for treatment love to visit here. Felt like family.
"
Must visit. Cooperative staff optalmology department and IVF lab is so neat and clean. Thanks for taking care of each and every patient ☺️ felt like family member.
"
For best services in medical treatment dr are very polite and understand a problem I thought it is best hospital and services in West Delhi