General Surgery (Laparoscopic & Endoscopic)
General surgery is a surgical specialty that includes performing surgeries for a wide range of common problems. Besides the common surgeries, General Surgery also includes patient care before and after the surgery. General Surgeries generally encapsulate surgeries for the abdominal area including the stomach, intestines, liver, gallbladder, appendix, and the kidneys.
Common general surgeries include surgery for a hernia, gallbladder stones, kidney stones, and appendix. General surgeons are also adept at treating burns and accident cases that require urgent care and surgeries in multiple parts of the body. Doctors at Khetarpal Hospital possess extensive knowledge of interdisciplinary care.
Departments
Gynaecology
Childbirth
In Vitro Fertilisation
Eye Care
Urology
Hernia
Hernia is a bulge of a tissue or an
organ through an abnormal opening.
Hernias occur commonly in the abdomen
and groin area and appear as a soft
protruding bulge.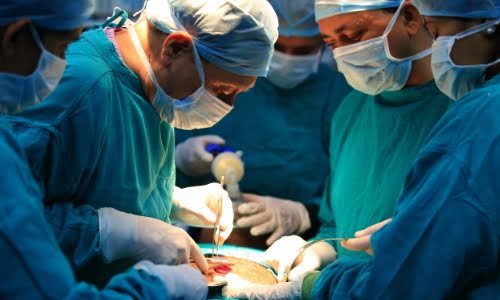 Stones
Stones commonly develop in the gallbladder and the kidney. Gallstones cause pain in the mid-upper abdomen whereas Kidney stones cause sharp pain in the lower back or side of the body
Piles
Piles is a condition where a collection of
tissues and veins inside or outside the
anus become inflamed and swollen
causing severe pain and discomfort in the surrounding areas of anus.
- How is a hernia diagnosed?
A hernia is usually diagnosed by your doctor after an exam and sometimes some additional testing.
Tests that might be used to diagnose a hernia include:
Barium X-ray

CT scan

Endoscopy

Ultrasound
- What can trigger a gallbladder attack?
Anything in the stomach causes the gallbladder to squeeze, even a glass of water, but it squeezes harder when there is fat in the stomach. So anything greasy, fried foods, pizza, will stimulate the gallbladder even harder and make it squeeze harder. Again if there is a gallstone in there, it will make the gallbladder attack much, much worse.
- Are there steps you can take to reduce your risk of complications from surgery?
We can take steps to help get you better prepared for a major operation.
Some steps that can be taken include:
Pre-operative physical therapy to improve strength and increase muscle mass

Improved nutrition to provide the body the energy it needs

Smoking patients need to quit at least six to eight weeks before surgery

Patients with diabetes need to get their condition stable
- When should a person go for a gallbladder surgery?
A person should take gallbladder removal into consideration if it is causing problems such as pain after eating. The pain from ongoing gallbladder disease usually is felt in the mid portion of the abdomen and can also move around to the back and also experience bloating, heartburn, and nausea.
- Can hemorrhoids be prevented?
Avoid sitting for prolonged periods of time

Eat foods high in fiber, such as fresh fruits, vegetables and whole grains

Drink plenty of water

Do not postpone using the restroom

If constipation is an ongoing problem, see our doctor.
- Can symptoms of a hernia be mistaken for another health issue, particularly in women?
Because hernias are more common in men than in women, they can sometimes be an overlooked source of pain for women. Hernias can go misdiagnosed in women, and can instead be thought to be ovarian cysts, fibroids, endometriosis, or other abdominal issues.
THE NUMBERS BEHIND OUR SUCCESS
Laparoscopic Surgeries Performed
WHY CHOOSE KHETARPAL HOSPITAL
NABH Accredited
Operating at the highest benchmarks
24X7 Availability
We are there for your loved ones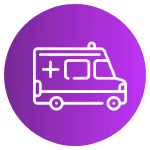 Emergency Services
Always available in your hour of need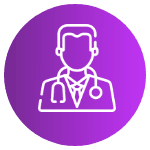 Expert Doctors
Expertise that puts you first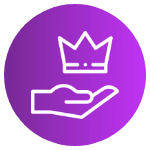 Affordable Treatments
Providing cost-efficient services by prioritizing care
Make an appointment
We will send you a confirmation within 24 hours.
Emergency? Call +1800-116-211

We Design A Customized Treatment Plan

"
I had a great experience with Dr. Smita khetarpal a superb gynae overall did my pregnancy case in a fruitful manner cheers to the same
"
I had a great experience with Dr. Smita khetarpal a superb gynae overall did my pregnancy case in a fruitful manner cheers to the same