About Obstetrics
Obstetrics deals with the care of pregnant women, the unborn baby, labor and delivery and the immediate period following childbirth. Obstetrics specifically deals with the welfare of the pregnant woman and her baby. During pregnancy,a number of complications can arise such as ectopic pregnancy, which is a condition where the embryo is in a fallopian tube, fetal distress caused by compression, problems with the placenta or high blood pressure which can be a forerunner of a serious illness called pre-eclampsia.
The obstetrician is trained in these and many other complications of childbirth and ensures both mother and baby are safely guided through all of the phases of pregnancy and childbirth. Whether the baby is delivered vaginally or through a planned or emergency caesarian section an obstetrician is trained to handle any change that is presented during the natural, but sometimes complex process of childbirth.
SMITA IVF & GYNAE CENTER
 Dr. Smita Khetarpal heads SMITA IVF & GYNAE CENTER at KHETARPAL CLINICS (a unit of Khetarpal Hospital) as the Chief Consultant. She has more than 15 years of experience in the department of Obstetrics, Gynaecology and Infertility. Post completion of MBBS & MS degrees she has been a fellow and associated with renowned Indian and international Infertility clinics like CIMAR and Cleveland Clinic.
SMITA IVF & GYNAE CENTER WILL HELP YOU WITH:
General Obstetrics & Gynaecology
Labor & Delivery
Family Planning
Medical Problems in Pregnancy
Infections
Obstetrical Complications
Female Pelvic Medicine & Reconstructive Surgery
Reproductive Endocrinology
Infertility & IVF
 We are a part of a well-established hospital 'Khetarpal Hospital' which gives us the facility to perform high-risk operations, advanced laparoscopy and ICU facilities available 24/7 and in an emergency.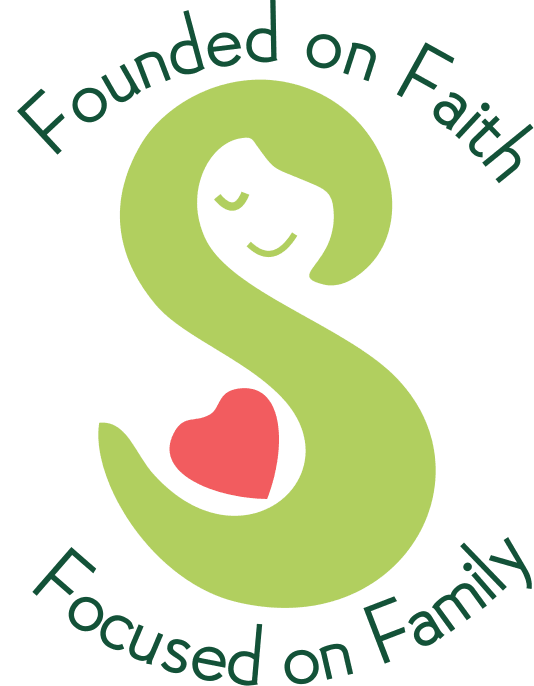 A Chinese proverb says: There is only one beautiful child in the world and Every Mother has it.
Dr. Smita Khetarpal, the Chief Consultant and head of SMITA IVF & GYNAE CENTRE at KHETARPAL CLINICS (a unit of Khetarpal Hospital) brings this joy of motherhood in your life.
Being a mother of two beautiful daughters, we know that motherhood is a FULL-TIME job and our mission at SMITA IVF & GYNAE CENTRE is to get you that job.
We do this by bringing together Nature, Science and a little bit of Prayer. This is also forming the base of the tag line of our logo – Founded on Faith, Focused on Family.
Your visit starts with the consultation with Dr. Smita Khetarpal, where you both get to know each other and decide a medical approach best-suited to your ailment, life stage and your expectations. We work together to diagnose and then move to our first attempt, Natural and supportive. Dr. Smita Khetarpal is a firm believer in nature's forces and if diagnosis supports, we take approach. From there we move to Art of Science, where we use advanced techniques like IUI, IVF and many more. Throughout this journey, all along; a little bit of prayer is highly recommended.
This was about one speciality, but at SMITA IVF & GYNAE CENTRE we offer complete & holistic services around Mother & Child care. Dr. Smita Khetarpal has more than 15 years of experience in Gynaecology, Obstetrics and IVF. She has been associated and a fellow with renowned Indian and International Infertility Clinics like CIMAR and Cleveland Clinic. SMITA IVF & GYNAE CENTRE has a team of experienced and specialist doctors to give complete medical care to the mother and child.
We are a part of well-established Hospital; KHETARPAL HOSPITAL which gives us the facility to perform high risk operations, advanced laparoscopy and ICU facilities available 24*7 and In Emergency.
We invite you to come and experience a fresh and specialised healthcare experience with SMITA IVF & GYNAE CENTER conveniently located in BALI Nagar near Khetarpal Hospital.
What conditions do obstetricians treat?
Women usually first see obstetricians for routine prenatal care. The initial appointment typically occurs approximately eight weeks after your last menstrual period. You will see our doctor approximately once a month throughout the duration of your pregnancy. Obstetricians also treat women with high-risk pregnancies both during and after pregnancy. You may have a high-risk pregnancy if you're pregnant and you:
Have a chronic health condition
Are over age 35
Are carrying multiple babies
Have a history of miscarriage, preterm labor, or cesarean delivery
Engage in certain lifestyle choices, such as smoking and drinking
Develop certain complications during pregnancy that affect you or baby
- How can I calculate my due date?
Due Dates are calculated from the first day of the last menstrual period. An ultrasound to confirm your due date will be scheduled at one of your first appointments. The estimated due date is indeed just an estimate, as "term" is considered to be from 37 to 42 weeks. (Your estimated due date is calculated as 40 weeks).
- Can I exercise?
Women with uncomplicated pregnancies are encouraged to engage in aerobic and strength training exercises before, during and after pregnancy. Regular physical activity during pregnancy improves or maintains physical fitness, helps with weight management, reduces the risk of gestational diabetes in obese women, and enhances psychological well-being.
- What are some exercises that I can do during my pregnancy?
Examples of safe physical activities during pregnancy:
Walking

Swimming

Stationary cycling

Low-impact aerobics

Modified yoga or Pilates

Running or jogging

Strength training
- Can I smoke or consume alcoholic beverages?
Smoking cigarettes, tobacco consumption, and drinking alcoholic beverages are absolute NOs when pregnant or breast-feeding. Your baby is greatly affected by what is taken into your body.
- What medications can I take during pregnancy?
Use NO medications, including over-the-counter medicines, unless authorized by our Gynaecologist. 
- Can I use a hot tub during my pregnancy?
Saunas, hot tubs, Jacuzzis and tanning beds are NOT recommended in pregnancy. Increased body temperatures can cause problems for you and your baby. Even a hot bath or shower may cause light-headedness, so moderate temperatures and minimal length of time in the water is recommended.